I love my new Domke bag, but the velcro is way too noisy. I know there are lots of similar discussions out there and techniques on silencing noisy velcro on camera bags, I thought i'd share mine. It is cheap, simple, and quick to revert back when needed.
1. Get a piece of felt - (try and get wool felt instead of polyester, as it has more 'sticking' potential with velcro). I got a small sheet from ebay that cost me about £1.50. Cut to appropriate size.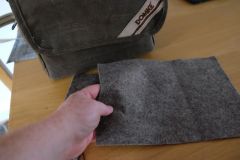 2. Take a wire brush, and firmly run it over the surface of the velcro a few times to loosen the fibres. Without this stage, the felt will not stick well at all.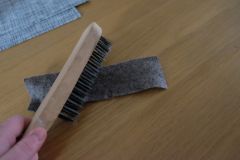 3. Simply stick to exposed velcro and you are good to go. Silent bag.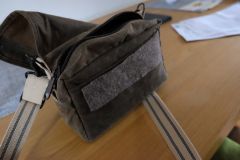 It is then super quick and easy to remove the felt and put it in the bag if you want to go back to the full on velcro.
Hardly ground breaking, but I thought i'd share anyway in case someone else out there would benefit from this!